Mayo Clinic Partners With Google Cloud to Bring Generative AI to Healthcare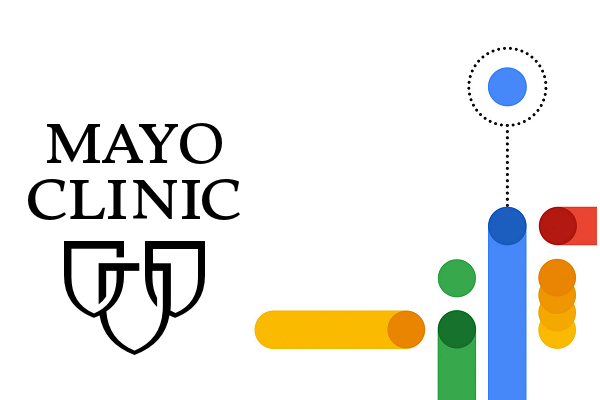 The Mayo Clinic is working on enhancing its work using generative AI as part of a new collaboration with Google. The healthcare center's first project aims to speed up its research by integrating Google Cloud's Enterprise Search in Generative AI App Builder within its clinical workflows. In tandem with the Mayo Clinic deal, Google Cloud announced that the Gen App Builder can now create systems capable of complying with HIPAA.
Generative Mayo
Google's Gen App Builder offers an enterprise search feature useful for collating and finding data from a wide range of sources. Since doctors and medical professionals must look through patient records, research papers, hospital protocols, and other databases to plan any treatment or diagnosis plan, an AI assistant that can streamline the process has an obvious appeal. The HIPAA compliance Google Cloud's platform now supports is crucial for the Mayo Clinic or any other healthcare provider, however, as they would want to ensure data security and privacy before they start linking generative AI products to patient records.
"Our prioritization of patient safety, privacy, and ethical considerations, means that generative AI can have a significant and positive impact on how we work and deliver healthcare," Mayo Clinic chief information officer Cris Ross explained. "Google Cloud's tools have the potential to unlock sources of information that typically aren't searchable in a conventional manner, or are difficult to access or interpret, from a patient's complex medical history to their imaging, genomics, and labs. Accessing insights more quickly and easily could drive more cures, create more connections with patients, and transform healthcare."
Cloud AI
Google Cloud's generative AI upgrades its data search and presentation to be more efficient than the traditional scanning through information in search of patterns. Healthcare is one of several verticals pursued by Google Cloud. That's why Wendy's is employing Google Cloud and its generative AI to handle a drive-thru in Ohio, such as food service. The company has also invested heavily in generative AI startups as part of larger cloud service deals, including synthetic media platform Runway and OpenAI rival Anthropic.
"Generative AI has the potential to transform healthcare by enhancing human interactions and automating operations like never before," said Google Cloud CEO Thomas Kurian said. "Mayo Clinic is a world leader in leveraging AI for good, and they are a critical partner as we identify responsible ways to bring this transformative technology to healthcare."
Follow @voicebotaiFollow @erichschwartz
Mayo Clinic Launches Health AI Startup Accelerator With Google and Epic
Google Invests in Generative AI Startup Runway and Signs Major Cloud Computing Deal
---
---
---