Google Invests in Generative AI Startup Runway and Signs Major Cloud Computing Deal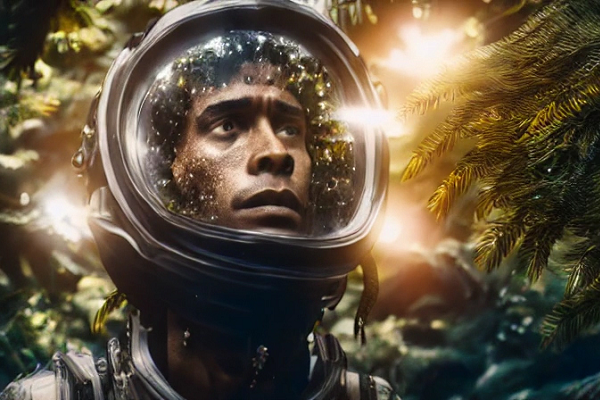 Google has invested an unknown amount in synthetic media software startup Runway and signed a major cloud computing deal with Google, according to a report from Business Insider, despite a deal highlighted by Amazon Web Services earlier this year with the startup. Runway, which offers text-to-video and video-to-video generative AI tools on the web and through a mobile app, raised approximately $100 million and is now worth $1.5 billion.
Runway Google
Runway was one of the early contributors to the open-source AI image generator Stable Diffusion and has expanded into entertainment since its 2018 founding, including providing technology used for visual effects in the film, "Everything Everywhere All at Once." The funding deal includes $75 million in Google Cloud credits and other services over three years, the report says, citing internal documents. Cloud services are a key component of AI software functions, and generative AI is no exception. That's why Microsoft's multi-billion dollar deal with OpenAI features the Azure cloud service so heavily, and its investment included cloud credit. What's surprising is that it happened so soon after AWS announced a big cloud deal with Runway in March.
"In the wake of the research release of Runway Gen-2, we are excited to announce that we've entered into a multi-year strategic research partnership with AWS as our preferred cloud provider to scale our high performance computing cluster and leverage their research infrastructure," Runway CEO Cristobal Valenzuela wrote in a blog post about the deal at the time. "Because of this collaboration, we have brought all of our model development and training in-house to accelerate the pace of training and the deployment of new models and products. These efforts are in pursuit of bringing our users best-in-class experiences across our ever-expanding Generative Suite and making professional multimedia creation more accessible."
This isn't the first combination of monetary investment and cloud credit deal with a generative AI startup Google has made. Anthropic signed up for Google Cloud when Google invested $300 million in the OpenAI rival. Meanwhile, AWS hosts Bedrock, which enables developers to design and build apps with pre-trained foundation models (FMs) provided by generative AI startups, and open-source generative AI model platform Hugging Face picked AWS to host its models back in February.
Follow @voicebotaiFollow @erichschwartz
Google Debuts PaLM API and MakerSuite for Generative AI App Developers
---
---
---