OpenAI Launches ChatGPT App for Android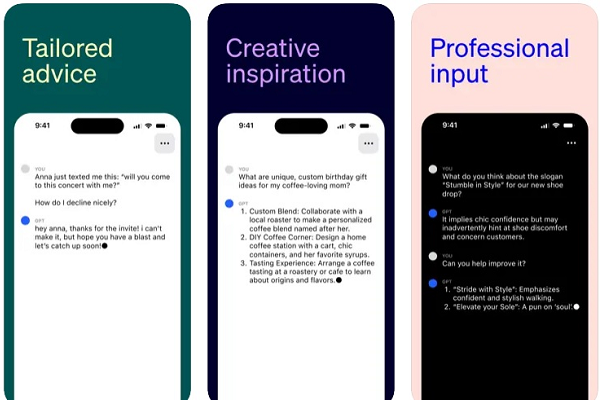 OpenAI has released the ChatGPT mobile app for Android, following the May launch of ChatGPT's iPhone app. The generative AI chatbot app performs much like its iOS counterpart but is available only in the U.S., India, Bangladesh, and Brazil for now, but OpenAI said it plans to release it to more countries over the next week, which is similar to the way the iPhone version took a week to arrive in 45 countries.
ChatGPT Demand
Like its iOS counterpart, ChatGPT on Android includes voice input through OpenAI's Whisper speech recognition model. It can transcribe spoken prompts into text that can a user can submit but there are no voice commands to submit the prompt and no text-to-speech tool to read the AI's response compared to the SoundHound Chat AI app.
ChatGPT has had explosive success in download rates upon its debut. The app rapidly hit the top spot in the Productivity category in the Apple App Store and saw more than half a million downloads in under a week, according to app intelligence firm data.ai. ChatGPT downloads outpaced every iOS app going back to the February 2022 release of Truth Social. ChatGPT downloads outpaced Microsoft Edge and Bing following the Bing AI chatbot's arrival, though both run on OpenAI's GPT-3.5 Turbo large language model, with GPT-4 available for those paying to subscribe to ChatGPT Plus. Still, Bing has offered an app for Android just as long as for iOS, so the comparison is not one-to-one. And there's been some decline recently, with Sensor Tower reporting a 38% drop month-over-month. downloads for ChatGPT on iOS.
Follow @voicebotaiFollow @erichschwartz
OpenAI Personalizes ChatGPT With New Custom Instructions Feature
---
---
---