Restaurant Voice AI Developer Presto Adds Santa Claus and Celebrities to Drive-Thru Voice Assistants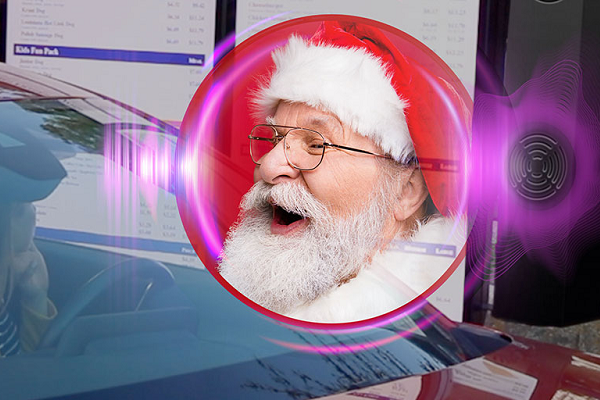 Restaurant voice AI developer Presto Automation has introduced custom voices to its drive-thru voice assistant. Restaurants can pick from a range of celebrity and mascot voices for their drive-thru, including seasonal options like Santa Claus.
Custom Voice Drive-Thru
Presto is a voice AI developer for restaurant chains, both at drive-thrus and indoors for chains like Checkers and Rally's and Ohio chicken restaurant chain Lee's Famous Recipe Chicken Restaurant. The new custom voice feature lets restaurants pick a recognizable voice for their service to improve customer service and draw more return visitors. The chosen voice will know the menu and perform like the standard voice assistants previously available, but with a twist. For instance, Santa Claus can be the voice during the holiday season or a brand mascot like Ronald McDonald for McDonald's theoretically. It's similar to what Amazon has done for KFC with a custom Colonel Sanders voice. The voice can also be customized by location, with local sports stars or other famous hometown heroes. Presto did its own survey of customers and found about two-thirds of those between 18 and 44 were significantly more likely to go to a drive-thru with a celebrity voice.
"Automation technology doesn't have to be boring or impersonal. We are proud to bring this highly innovative automation solution that delivers exciting guest experiences while improving staff productivity," Presto CEO Rajat Suri said. "The key is to deploy and integrate Presto Voice early on to stay ahead of the curve."
Food Speech
Presto claims its AI can upsell customers for a $330,000 average increase in revenue a year while cutting labor by $35,000. The startup recently went public on Nasdaq as PRST by leveraging a merger with a special purpose acquisition company (SPAC). It's part of the rapidly expanding world of voice AI in restaurants, especially drive-thrus. Most recently, Panera Bread added OpenCity's voice AI to its drive-thru lanes around Rochester, NY. And while Presto has the corporate Checkers, Valyant AI is embedding its drive-thru voice assistant at the franchises.
Phone systems are using AI as well, including Marcos Pizza and the new Anthony's Pizza ConverseNow integration. That will likely accelerate thanks to SoundHound's deal with Square to add its phone-based voice assistant for restaurants with Square's popular payment service. Notably, Presto may be beaten to the punch for the big fast-food mascots as McDonald's has widened its pilot testing of a voice assistant after selling McD Tech Labs to IBM and beginning a collaboration to develop an automated drive-thru service late last year.
Follow @voicebotaiFollow @erichschwartz
Drive-Thru Voice AI Startup Presto Announces $100M Raise Ahead of SPAC Merger
Checkers Rolls-Out Drive-Thru Voice Assistant at 267 Restaurants
Amazon is Helping Brands Create Custom Alexa Voices Starting with KFC
---
---
---