Cerence Beats Analyst Expectations, Appears Back on Track After Sharp Stock Price Decline in 2022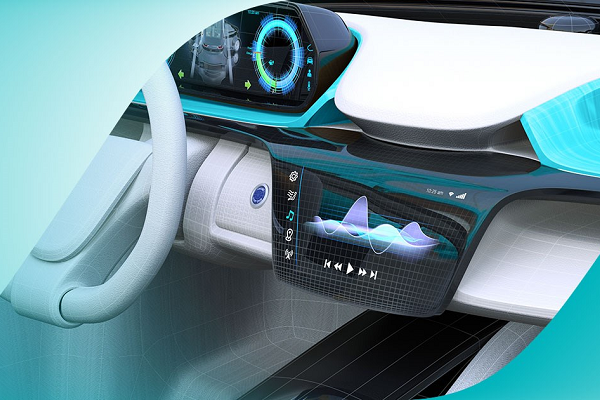 Cerence reported a fourth-quarter earning loss of $0.14, still well ahead of $0.22 loss analysts predicted.
Cerence's $58.1 million in revenue also beat the $56.09 million anticipated, but that's after analysts revised down from the $98.5 million revenue projected before last quarter's report.
The same goes for the annual revenue of $327.9 million, beating the $280.41 million projection issued after revising the $370.9 million predicted ahead of the third quarter numbers.
In the last year, Cerence's stock price has plummeted from around $80 to approximately $20.50, shaving off 80% of their value compared to the 16.8% average loss for the S&P 500.
Cerence Shares
Automotive voice technology developer, Cerence (CRNC) saw its stock price rise slightly after it beat mixed Q4 FY2022 financial results for both earnings and revenue. Cerence overshot the anticipated earnings loss of $0.22 on $58.1 million in revenue, limiting earnings losses to $0.14 and bringing in $58.1 million. And the $327.9 million reported for annual revenue beat the $280.41 million analyst expectation handily as well. Nonetheless, the curtailing of expectations after the third-quarter earnings report left Cerene's stock at about 20% of its value a year ago.
"Our fourth quarter operating results were better than expected and as committed, included no contribution from fixed contracts. Most importantly, our bookings at $684M represent an increase of 16% compared to fiscal 2021 and include a number of key program wins for some of our latest product offerings, indicating continued innovation partnerships with the world's leading automakers and transportation OEMs as they continue to adopt new technologies from Cerence," Cerence CEO Stefan Ortmanns said. "As we look to the future, we see significant opportunities for growth as we expand our focus from the driver-centric cockpit to the fully immersive digital cabin. During our investor day presentation, we are excited to share with investors our organic growth strategy, the technology roadmap to support it, and the accompanying multi-year plan that will drive long-term sustainable growth."
Since the last quarter, Cerence has been pumping out several new features and partnerships. The new feature fits with Cerence's latest spate of technological improvements and partnerships. The recent Cerence Exterior Vehicle Communication tool allows drivers to control their car by voice from outside the vehicle, operating doors, lights, and other controls. And Cerence now supports Nvidia's Drive Concierge in-car infotainment system while preparing to upgrade BMW's platform and embed Microsoft Teams in its voice AI system.
Follow @voicebotai   Follow @erichschwartz
Nvidia Unveils Drive AI Concierge With Cerence Voice Assistant Support
Cerence's New Voice AI Features Let You Talk to Your Car Before You Get In
---
---
---