Cerence Drive Adds Android Automotive Compatibility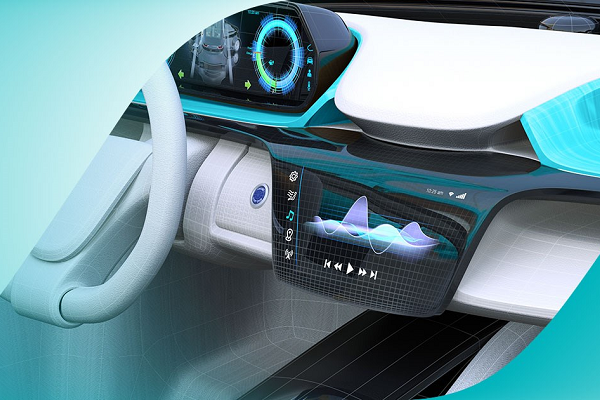 Automotive voice tech developer Cerence can now operate on the Android Automotive operating system. The new capability lets carmakers design the first custom voice assistants with the capabilities of Android Automotive, complete with their own branding and control over data.
Cerence Android
Android Automotive is a native operating system for information and entertainment designed for drivers to control with Google Assistant. The native aspect sets it apart from Android Auto, a different service that connects a car to Google Assistant through a smartphone. The difference allows carmakers to incorporate unique services and tools with Android Automotive instead of the more one-size-fits-all approach of Android Auto. It's used by Volvo, while Groupe PSA and Ford have made deals to start integrating Android Automotive into their vehicles starting in 2023.
Cerence Drive is the conversational AI platform created by the company and used to run custom voice assistants like the Mercedes-Benz MBUX. Now, that customization can be a part of Android Automotive vehicles too. The idea is to make it easier for custom voice assistants and Google Assistant to operate within the same car. Carmakers get to keep their branding and get insight into how drivers use the AI in order to improve the experience while still keeping a channel to Google's deep range of functions.
"The Cerence Drive platform layered on the Android Automotive OS removes barriers and obstacles for OEMs looking to create an exceptional branded and connected experience for drivers," Cerence CEO Sanjay Dhawan said in a statement. "By taking a completely OS-agnostic approach to uniting these two platforms, Cerence delivers true coexistence of ecosystems in the car – an 'and' rather than 'either/or' approach – that creates a safer and more intuitive experience for drivers."
Drive Time
Cerence Drive 2.0's release is what made the Android Automotive connection work. The upgraded platform enhanced the accuracy and speed of the earlier platform while also making the AI better able to understand complex and multi-part commands. It also provides more customization and update options over the cloud for automakers. There's also the new Cerence Look feature, which combines online databases and gaze-tracking cameras to share insight on what a driver is looking at and can be used to turn the car's AI into an actual tour guide. The new platform hits Android Automotive's requirements and allows its Voice Interaction Service to run Cerence-based car-branded voice assistant as a native AI, with its own wake word and activation by buttons on the car.
Follow @voicebotai   Follow @erichschwartz
Ford Cars Will Integrate Google Android and Google Assistant Starting in 2023
Cerence Announces Drive 2.0 Release, New Cloud Services, Updated SDK, Performance Improvements, and Differentiation from Other Assistants
Cerence Expands Voice AI Platform to Motorcycles and Elevators
---
---
---