Enterprise Conversational AI Startup Paradox Closes $40M Funding Round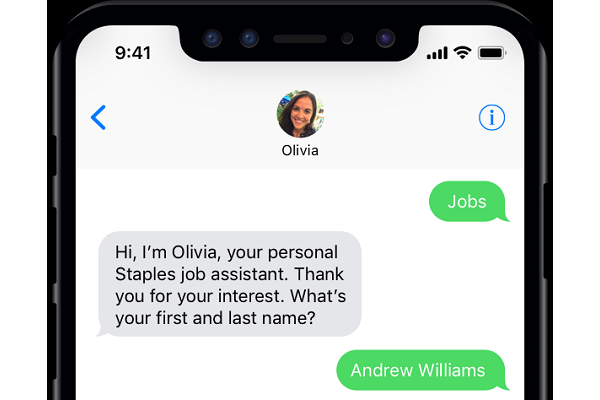 Artificial intelligence platform startup Paradox has raised $40 million in a Series B funding round led by Brighton Park Capital. Paradox's Olivia virtual assistant automates some of the hiring and employee management duties for companies such as screening and scheduling interviews and conferences.
Olivia HR
The Olivia assistant created by Paradox handles a number of the more routine tasks usually assigned to human resources and recruitment departments. The AI marks relevant job applications for advancement, sets up interviews, and can run new employees through the administrative tasks they need to complete once they are hired. Olivia also answers questions for current and potential employees about the company.
Paradox's AI operates in both text and voice forms, as a chatbot and as a voice app accessible through the Amazon Alexa and Google Assistant voice assistants. According to Paradox, Olivia can converse in more than 100 languages and operates globally. Major companies like Unilever and CVS are now counted among the Scottsdale, Arizona startup's more than 200 clients.
The company's tech isn't always visible by name either. Paradox helped McDonald's with testing the hiring people by voice last fall with the Apply Thru voice apps on Google Assistant and Alexa. The companies worked together on a follow-up called McHire, which customized Olivia for all of McDonald's hiring process.
"No one goes into recruiting or HR because they like screening resumes, scheduling interviews, or managing paperwork," Paradox CEO Aaron Matos said in a statement. "Our clients love our AI assistant Olivia because she helps them get back to doing the strategic people work that got them into recruiting and HR in the first place."
Remote Operations
Paradox plans to use the new funding to scale up its operations. The new funding puts Paradox in line with the growth of enterprise AI in general over the last year or two. That expansion is even more acute now, in the wake of the upheaval from the current COVID-19 pandemic. There's much less in-person interaction at the moment. Platforms like Inference Solutions and Satisfi Labs are adapting by adding pandemic-specific answers to virtual phone agents, for instance. Tools that can automate the back-and-forth of arranging interviews and answering standard questions are just as useful in HR and recruitment as they are with call centers and sales.
"It's inspiring to see how quickly our team and our technology has helped many of our clients adapt to hiring and talent management challenges they've never seen," Matos said. "I've never been more confident about the impact assistive technology and conversational AI can deliver for talent teams, candidates, and employees because we've seen the results.
Paradox's funding doesn't mean there isn't room for competition. There are other variations of using voice AI for job hunting, such as My Career Fit, which uses Google Assistant and Alexa as a way to connect employers with those who may be a good fit, and Ceridian, which launched Dayforce Assistant last year as a voice-controlled scheduling system for employers. Meanwhile, Reward Gateway created an Alexa skill for its employee engagement platform back in 2017.
The pandemic may draw new interest in applying conversational AI to job hunting and HR, but similar to the other enterprise applications, it's likely to accelerate the existing trend.
Follow @voicebotai    Follow @erichschwartz
McDonald's Launches Job Application by Voice for Alexa & Google Assistant
My Career Fit Turns Alexa and Google Assistant into Personalized Employment Agencies
---
---
---