French Generative AI Startup Mistral Raises $113M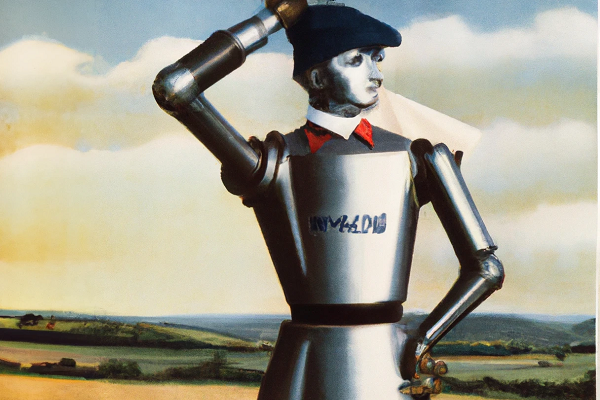 Generative AI startup Mistral AI has raised $113 million in a seed funding round led by Lightspeed Venture Partners. Mistral has ambitions of rivaling OpenAI, Google, and other tech giants in building and training large language models to support enterprise generative AI projects.
Generating Mistrals
The Paris-based Mistral is only a month out of stealth, but the founders, whose ranks include former Meta and Google DeepMind AI developers, were able to attract a lot of investment cash very quickly. The funding is to accelerate Mistral's work on publishing open-source LLMs and generative AI tools geared toward business solutions sometime next year. Mistral (a name referring to the cold winter wind in parts of France portending good weather), is taking the open-source approach, training with public domain data to begin with, to bypass some of the legal and ethical quagmires tangling other generative AI developers.
"Our training as AI researchers, combined with our respective professional experiences within the world's leading technology companies, have convinced us that there is a way forward for an alternative, innovative project that will enable us to responsibly disseminate the most promising technology of our generation as widely as possible," Mistral CEO Tim Mensch explained in a LinkedIn post about the raise. "We are proud to initiate this global project from France, our home country, and to contribute, at our level, to the emergence of a credible new player in generative artificial intelligence from Europe. Over the coming months, we will be focusing all our energy and passion on honoring the trust placed in us by our investors."
Mistral's emphasis on enterprise customers is part of the current rush of generative AI developers and businesses toward each other and undoubtedly played a role in drawing investors. Microsoft is setting a blistering pace for deploying and expanding the Azure OpenAI Services, leveraging its OpenAI partnership to provide generative AI options for enterprises of all kinds. OpenAI just upgraded its models and lowered its API prices for businesses. Meanwhile, Salesforce is both integrating generative AI tools into its platform and doubled its pool of investment money for generative AI startups to $500 million.
Follow @voicebotaiFollow @erichschwartz
Anthropic Raises $450M to Accelerate Generative AI Assistant Development
---
---
---