Cerence Introduces Cognitive Arbitrator to Make it Easier for Cars to Offer Multiple Voice Assistants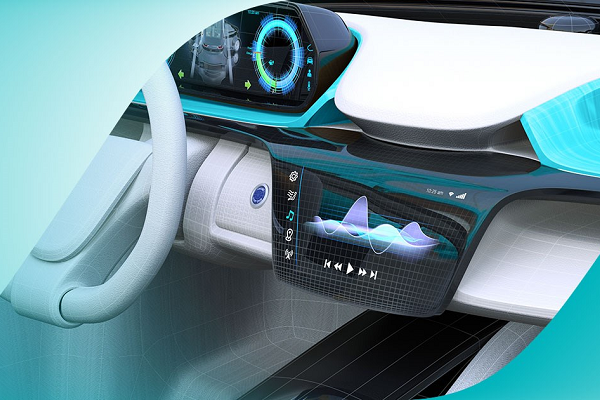 Cerence today announced a new AI-based product called Cognitive Arbitrator designed to enable automakers to provide multiple, simultaneously available voice assistants within a car. According to a media release from this morning, "The Cognitive Arbitrator serves as a voice router, listening, understanding and routing users' requests to the assistant or content service best suited to accomplish the task."
The Many Voices of Cars
The growing popularity of Apple CarPlay, Android Auto, and Alexa Auto have created a situation where consumers often want access to these services through a general-purpose consumer assistant such as Siri or Alexa while driving. However, these assistants typically cannot control in-car features. Conversely, voice assistants designed for the driving experience don't have access to all of the common features of a smartphone or smart speaker. Choosing one voice assistant while driving can limit what a driver can do by voice.
The new Cognitive Arbitrator is designed to enable drivers to request by voice, and it will determine what assistant is best positioned to fulfill it. Think of it as a conversational traffic cop. Requests for music might go to Siri for Apple Music, while the weather check might access Big Sky's Alexa skill. Navigation or climate control would be handled by the embedded assistant provided by Cerence to the majority of the world's automakers.
"Voice assistants are becoming more prevalent at home, at work, and on the go, and the average consumer's digital ecosystem is expanding, creating a need for interoperability no matter where they are," Cerence Core Automotive executive vice president Stefan Ortmanns said in a statement. "It's imperative that we democratize access to assistants across global markets and harness these platforms for their strengths, while also providing a seamless experience."
Car Voices Speak Up
Cerence's new feature speaks to the growing variety of car-based voice assistants and how personalized they can be. Cerence has been at the center of the personalization efforts since it spun out of Nuance and started operating independently. According to Cerence, close to 300 million cars on the road use its platform, and it is working on agreements for even more. The company debuted a new tool for customizing the voice of car voice assistants called My Car, My Voice at the end of last year, and demonstrated gesture-based controls and automatic emergency vehicle detection at CES this year before announcing plans for a new car voice assistant in a partnership with LG.
Cerence is well aware of the growth of automotive voice tech that goes beyond its products. Alexa and Google Assistant are both rapidly integrating into new vehicles and adding new features like the ability to pay for gas by voice. That's not even counting the voice assistants for cars built by car companies or by Cerence rivals like SoundHound. According to a Capgemini Research Institute report, close to three-quarters of drivers will use a voice assistant by 2022. Cerence can capture more of that market with the Cognitive Arbitrator, acknowledging that people use more than one voice assistant, and car manufacturers have to be flexible in that regard.
"Different voice assistants are serving as specialists for different tasks in our lives," said Bret Kinsella, founder, and CEO of Voicebot.ai. "We are not going to have a single voice assistant for all things. As a result, voice assistant arbitration is a necessary development that can offer a better user experience by hiding the technology's back-end complexity. This will be particularly helpful in the car where it can reduce the cognitive load on the driver while providing a more personalized experience."
Follow @voicebotai    Follow @erichschwartz
A Voice Giant is Born. Cerence Now Houses All of Nuance's Automotive Solutions and Customers.
Sanjay Dhawan CEO of Cerence Talks About Voice and AI in the Car – Voicebot Podcast Ep 120
---
---
---